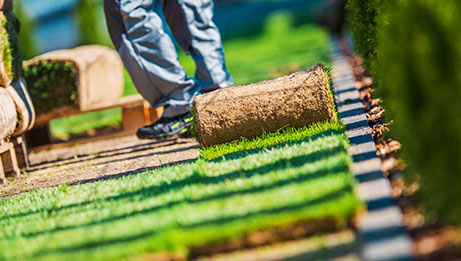 Key Benefits of the Service
Important and sometimes overlooked assets to any property are the management of the outdoor space. Turf management is an important element to having that amazing outdoor area. Without proper maintenance of one's turf grass on a regular basis, you will ruin the purpose of adding/having that outdoor area in the first place.
Whether we are laying new turf or maintaining existing turf, we ensure that we provide only the best of services for our clients. We have vast experience in turf management. A well-maintained turf adds value and appeal to your property or facility, as well as ensures safety, reduces pests, and increases the longevity of your outdoor area. Regular maintenance also helps your turf and soil withstand the ever-changing Michigan weather. With Fontenot, your turf will continue to thrive year after year.
Increase property value.
Safety and protection of soil.
Certified and insured.
Consistent quality and proper upkeep.
Interested In This Service?